Functional features created by and for coaches
An essential tool
Manage, call up, prepare, organise, plan, play: in 6 clicks, your digital assistant, My Coach Football, will allow you to focus on your true passion: coaching, training and transmitting knowledge.
Squad and text message/email
Simply enter your players' personal and medical data and then call up all or part of your squad by email or text message via a powerful personalised dispatch module.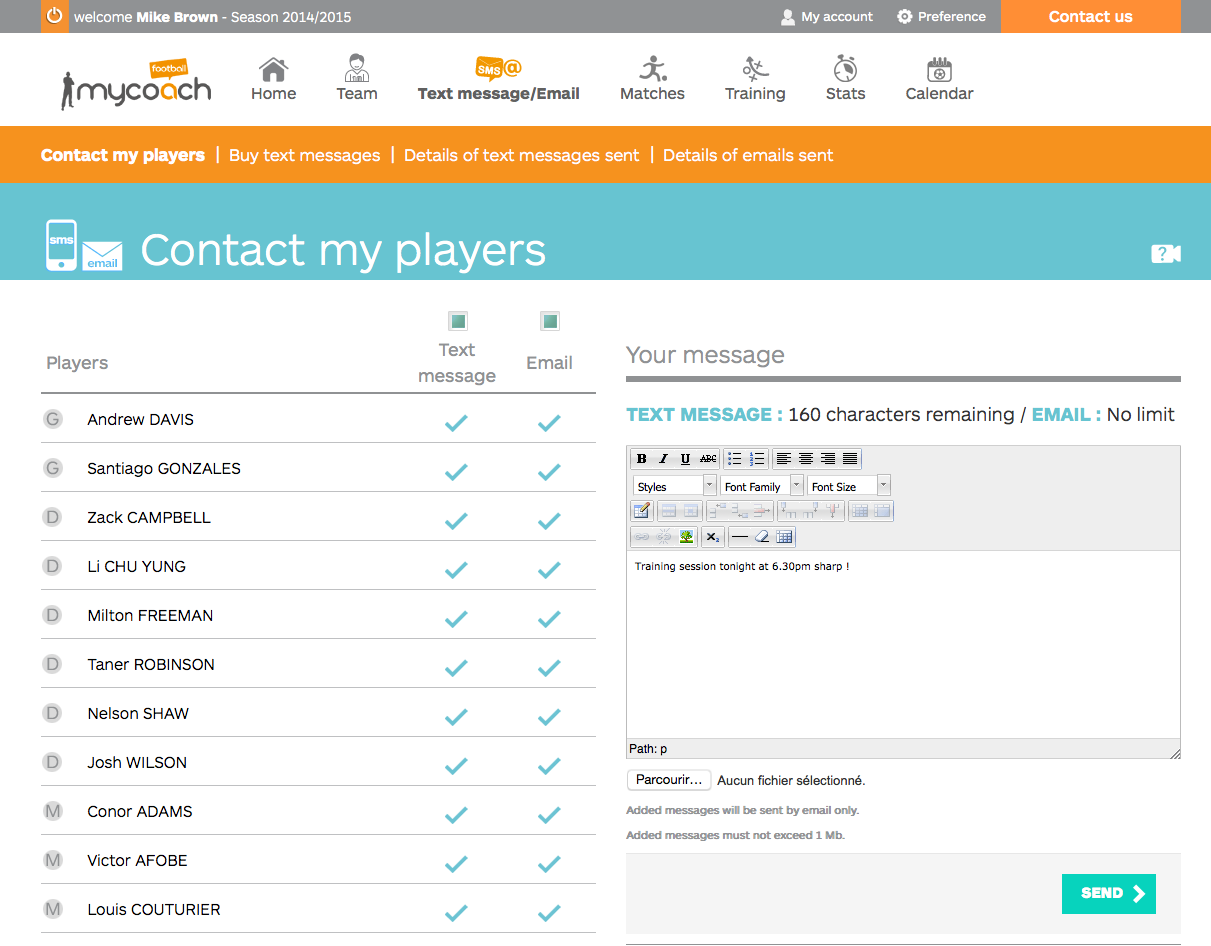 Matches and calendar
Plan and prepare your matches, choose your players, finalise your team selection and prepare your tactics in advance. In a single click, consult your schedule for the season: matches, training sessions and other events.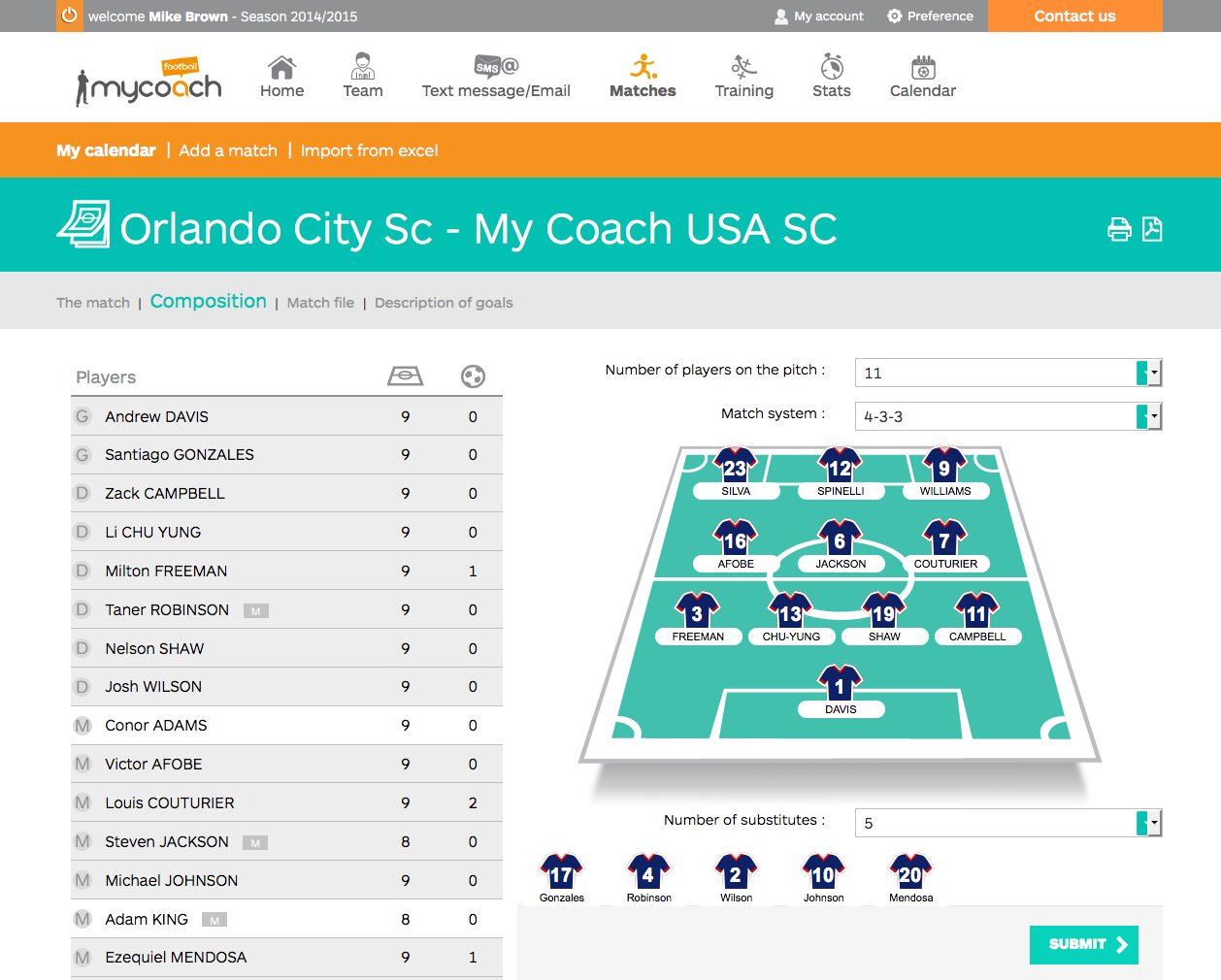 Training
Enter the real-time counter presence of your players. Create a specific exercise illustrated form, if you want to share it with the community of educators.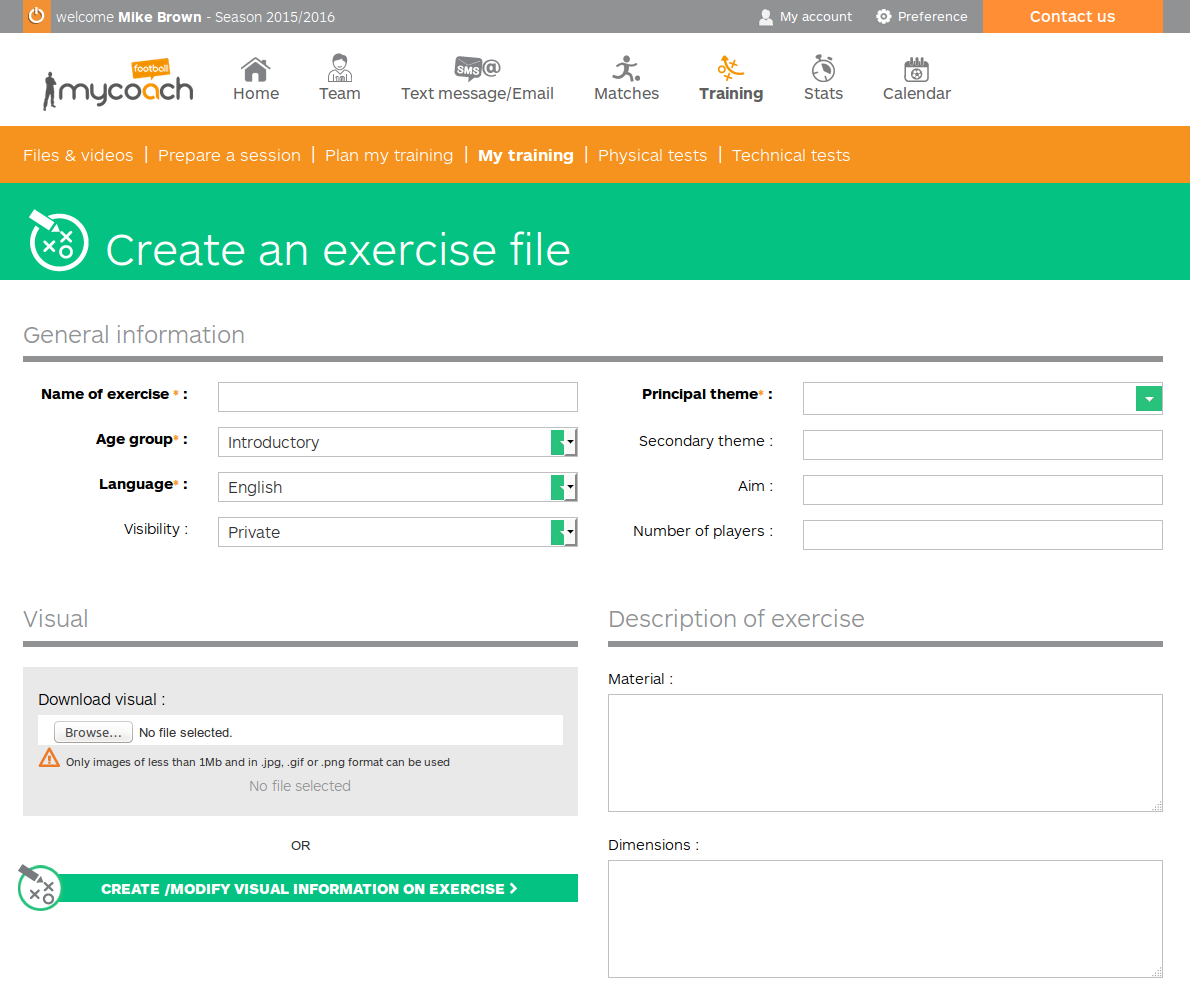 Your personalised dashboard
Because everyone's approach to training is different, My Coach Football allows you to choose your homepage, your access methods, your reminders and your links. There is a space for you to insert your club colours.